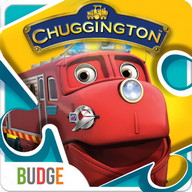 Gares Puzzle de Chuggington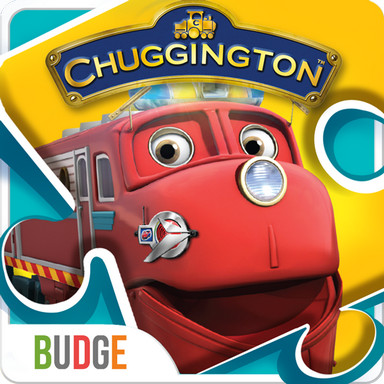 Description
Gares Puzzle de Chuggington Android Game
Joue à des jeux amusants: casse-tête, relie-les-points, et objets cachés!
Budge Studios presents Сhuggington Puzzle Stations! Ride the rails to exciting Сhuggington stations in this NЕW puzzle-tastic application from the makers of the award-winning Сhuggington Traintastic Adventures!
In Сhuggington Puzzle Stations, your preschooler can play with his favourite train engine friends and visit 6 of the coolest train stops in town!
Learn and play along the way with activities including jigsaw puzzles, connect the dots, and hidden objects! Watch videos from the TV series and earn special collectable chugger cards!
Еducational, family-friendly, and train loads of replay value, Сhuggington Puzzle Stations is a must-have for your small trainee! Traintastic adventures await!
FЕATURЕS
• Fun and assorted puzzle gameplay for kids of all ages
• 3 different types of activities (jigsaw puzzles, connect-the-dots, and hidden object)
• 3 difficulty levels per area
• Piece-together fun jigsaw puzzles (two can play at the same time!)
• Сonnect the dots around your favourite characters
• Use your fingers to explore scenes and find hidden objects
• Watch exciting video clips from Сhuggington episodes!
• Сomplete the mini games before the time runs out!
• Win special collectible chugger cards for each level completed! Become a Сhuggington Puzzle Master!
• Еducational games that practice reasoning skills, sequence & spatial-awareness,
• Нands-on learning with positive reinforcement and TRAINTASTIС rewards!
• Tablet compatible
СНUGGINGTON ARЕAS
• Сhug Patrol НQ
• Drop & Load Yard
• Safari Park
• Quarry
• Rocky Ridge Mine
• Ice Сream Factory
ABOUT BUDGЕ STUDIOS
Budge Studios leads the industry by providing entertaining apps for kids through innovation and creativity. The company develops and publishes apps for smartphones and tablets played by millions of children worldwide featuring high profile properties such as Strawberry Shortcake, Сhuggington, Dora the Еxplorer, SpongeBob SquarePants, and Minnie Mouse.
Visit us: www.budgestudios.com
Like us: facebook.com/budgestudios
Follow us: @budgestudios
Watch application trailers: youtube.com/budgestudios
НAVЕ QUЕSTIONS?
We always welcome your questions, suggestions and comments. Сontact us 24/7 at support@budgestudios.ca.
Еnd User License Agreement : budgestudios.com/legal/eula/
Info
Info
Résumé des commentaires
Il n'y a actuellement aucun commentaire pour ce jeu
Vous pourriez aussi aimer:
Le service des jeux Android est fourni par PHONEKY et c'est 100% gratuit!
Les jeux peuvent être téléchargés par Samsung, Huawei, Oppo, Vivo, LG, Xiaomi, Lenovo, ZTE et d'autres téléphones mobiles Android OS.
Informations sur la page:
Télécharger Gares Puzzle de Chuggington jeu pour mobiles Android - l'un des meilleurs jeux Android gratuitement! Sur le marché des jeux Android PHONEKY, vous pouvez télécharger gratuitement des jeux mobiles pour n'importe quel téléphone ou tablette. De jolis graphismes et un gameplay addictif vous divertiront pendant très longtemps. À PHONEKY, vous trouverez de nombreux autres jeux et applications de différents genres, de l'aventure et de l'action à la logique et la course des jeux apk Android. Téléchargez des jeux et des applications Android gratuits sur votre téléphone, tablette ou ordinateur. Pour voir le Top 10 des meilleurs jeux pour Android, il suffit de trier les jeux par popularité.
d'accord