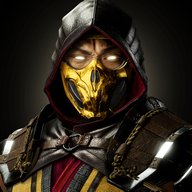 MORTAL KOMBAT
Description
MORTAL KOMBAT Android Game
Faites l'expérience de l'incroyable système de kombat de MORTAL KOMBAT X !
MORTAL KOMBAT MOBILE brings its trademark Fatalities to mobile, with stunning graphics, and over the top moves! Assemble an elite team of Mortal Kombat warriors now and prove yourself in the greatest fighting tournament on Earth.
MK11 CHARACTERS
Assemble a team of Mortal Kombat 11 console characters in mobile! The MK11 team is extremely versatile, packed with unique abilities and powerful team synergies to inflict pain onto your enemies. The MK11 kollection includes MK11 Raiden, Scorpion, Jade, Sub-Zero, Kabal, and Skarlet, and they are just as deadly as their console counterparts! They even perform the same Fatal Blow!
FIGHT IN BRUTAL 3 v 3 KOMBAT
Create your own team of Mortal Kombat fighters and lead them into battle to earn experience, new special attacks, and powerful artifacts. Team up warriors with unique synergies to get an advantage over your enemies such as Team Ronin, Team Nightmare, and Team Day of the Dead!
BUILD A MASSIVE ROSTER
Collect over 130 Mortal Kombat characters including veterans like Scorpion, Johnny Cage, Sub-Zero, Cassie Cage, Ermac, and many others. Discover the newest additions to Mortal Kombat Mobile such as the bloodthirsty Vampiress Mileena, soccer champion Kombat Cup Sonya Blade, mysterious Klassic Reptile, and warrior princess Ronin Kitana.
COMPLETE DIFFICULT CHALLENGES
Prove yourself and complete a series of matches to bring new Mortal Kombat warriors to your roster! A new challenge begins every week!
MULTIPLAYER FACTION WARS
Compete with other players in Faction Wars, an online competitive mode where players engage other player teams. Rank up in your own Faction's leaderboard to earn weekly prizes.
PERSONALIZE YOUR GAME
Unlock unique character customizations in Feats of Strength. Win battles to show off your mastery with limitless combinations of action packed Victory Stances, insulting Victory Taunts, and champion worthy War Banners. Unlocking Feats of Strength also boosts stats for characters!
JAW DROPPING FATALITES
Mortal Kombat Mobile brings its trademark Fatalities to mobile, with stunning graphics, and over the top moves that will punch you right in the guts.
EARN REWARDS ON EPIC QUESTS
Send characters on epic Quests to earn special rewards! Begin your journey in Outworld and make your way to Netherrealm!
NOTICES:
* Mortal Kombat Mobile features high quality visuals. Performance is not optimized on devices with less than 1.0 GB RAM.
* Mortal Kombat Mobile is an online-only game.
* A minimum of 1.1 GB of free space is required on your device.
Content is generally suitable for ages 17 and up. Contains intense violence, blood, and gore.
Ad Choices: policies.warnerbros.com/privacy/en-us/#adchoice
Terms of Use: policies.warnerbros.com/terms/en-us
Do Not Sell My Personal Information: privacycenter.wb.com/donotsell
Info
Info
Résumé des commentaires
100%*
Poster Votre Commentaire
Registre Enregistrez un compte PHONEKY pour poster des avis avec votre nom, téléchargez et stockez vos applications mobiles préférées, jeux, sonneries et amplis; fonds d'écran.
Inscription ou Connectez-vous à PHONEKY


Vous pourriez aussi aimer:
Le service des jeux Android est fourni par PHONEKY et c'est 100% gratuit!
Les jeux peuvent être téléchargés par Samsung, Huawei, Oppo, Vivo, LG, Xiaomi, Lenovo, ZTE et d'autres téléphones mobiles Android OS.
Informations sur la page:
Télécharger MORTAL KOMBAT jeu pour mobiles Android - l'un des meilleurs jeux Android gratuitement! Sur le marché des jeux Android PHONEKY, vous pouvez télécharger gratuitement des jeux mobiles pour n'importe quel téléphone ou tablette. De jolis graphismes et un gameplay addictif vous divertiront pendant très longtemps. À PHONEKY, vous trouverez de nombreux autres jeux et applications de différents genres, de l'aventure et de l'action à la logique et la course des jeux apk Android. Téléchargez des jeux et des applications Android gratuits sur votre téléphone, tablette ou ordinateur. Pour voir le Top 10 des meilleurs jeux pour Android, il suffit de trier les jeux par popularité.
d'accord
Ce jeu nécessite des données supplémentaires à télécharger après l'installation!
d'accord
Ce jeu est un vieux rétro NES, SNES, GBA, N64 ou PSX ROM que vous pouvez émuler / exécuter sur votre appareil Android!
d'accord