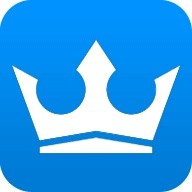 KingRoot
Description
KingRoot Android APP
Root your Android device in a matter of seconds
KingRoot is an app that lets you root your Android device in a matter of seconds, as long as the operating system is between Android 4.2.2 and Android 5.1. That means that you can achieve the same result as if you were using the classic Towelroot. Except that you can use it even if you have Lollipop.
The rooting procedure is as simple as it is with Towelroot. Although the app is entirely in Chinese, you simply have to tap on the blue button and wait. After a couple of seconds, the app completes the process and your device is rooted.
It's important to know that KingRoot doesn't work with all devices. With Moto G, for instance, you can run into some trouble. With Nexus, though, it usually works perfectly.
KingRoot is an excellent way to root your Android. That said, rooting a device is always a delicate process, so tread lightly and be aware of the risks involved.
By Beatriz Escalante
Info
Info
Résumé des commentaires
Il n'y a actuellement aucun avis pour cette application
Poster Votre Commentaire
Registre Enregistrez un compte PHONEKY pour poster des avis avec votre nom, téléchargez et stockez vos applications mobiles préférées, jeux, sonneries et amplis; fonds d'écran.
Inscription ou Connectez-vous à PHONEKY


Vous pourriez aussi aimer:
Le service d'applications Android est fourni par PHONEKY et c'est 100% gratuit!
Les applications peuvent être téléchargées par Samsung, Huawei, Oppo, Vivo, LG, Xiaomi, Lenovo, ZTE et d'autres téléphones mobiles Android OS.
Informations sur la page:
Télécharger KingRoot l'application pour les mobiles - l'une des meilleures applications Android gratuitement! Vous apprécierez certainement ses caractéristiques fascinantes. Au PHONEKY Android Applications Store, vous pouvez télécharger gratuitement des applications mobiles de version complète pour n'importe quel téléphone ou tablette gratuitement. Les fonctionnalités Nice et utiles de cette application vous garderont captivé pendant très longtemps. Chez PHONEKY, vous trouverez de nombreuses autres applications et jeux de genres différents, allant de l'éducation et du divertissement aux applications Android de sécurité et de navigation. Téléchargez des applications Android gratuites sur votre téléphone mobile, votre tablette ou votre ordinateur Android OS. Pour voir le Top 10 des meilleures applications pour Android, il suffit de trier les applications par popularité.
d'accord